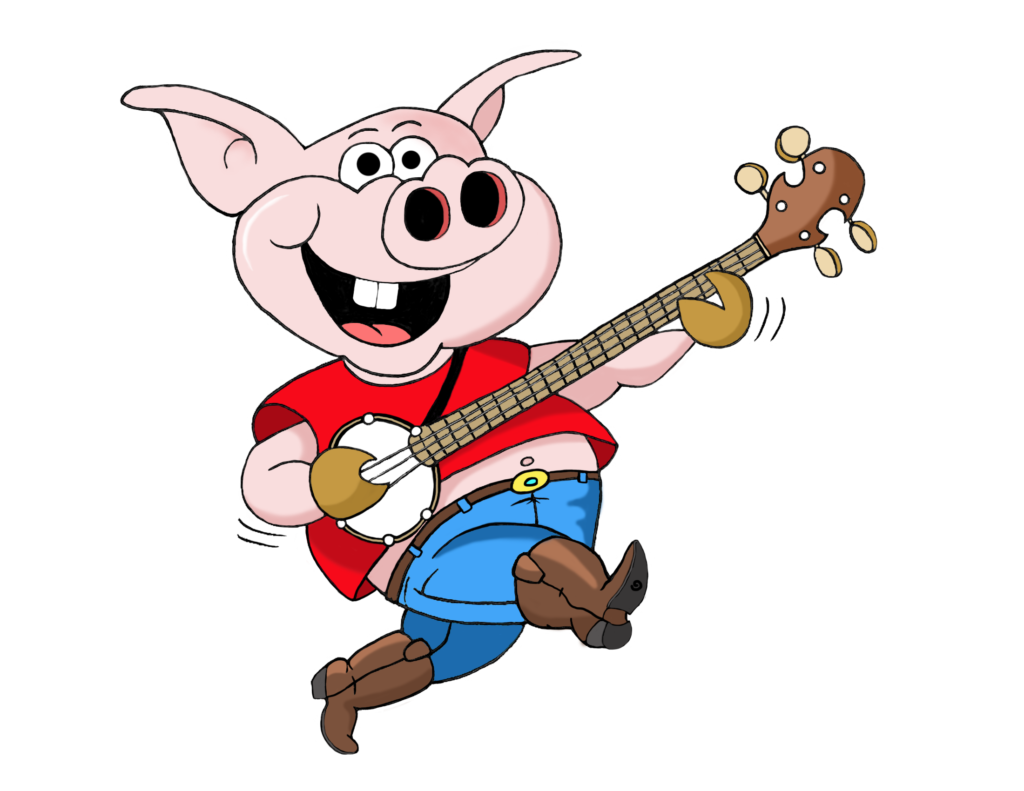 "The Pig Jig" Music Contest will start Saturday, October 14th at 9:30 am – until
Come and be a part of The Pig Jig traditional music contests, jams & workshops. The contest will include an acoustic banjo, fiddle, mandolin, guitar, vocal contest and buck dancing contest. This year will include an open instrumental and vocal contest for ages 15 & under. The purpose of the contests is to help foster acoustic music culture and history. The Pig Jig is a family friendly event to bring together musicians and fans on Saturday for a day of neighborly competition, dancing, singing and family entertainment. Bring your instrument and learn a new song or new technique, make new friends, and play with master musicians.
Cash prizes! Each category: 1st place $200, 2nd place $100, 3rd place $50, 4th place $35
15 & Under Cash Prizes! Each category: 1st place $100, 2nd place $50, 3rd place $25, 4th place t-shirt
Registration Fee :
$10 for 1st entry, $15 for 2 entries, $20 for 3 or more entries
Buck Dancing Contest: No fee
Don't be shy! We'll have a buck dancing contest every now and then so jump on up and show us what you've got! Buck dancing winners receive a t-shirt.
These are the Rules & Regulations you agree to.
Pig Jig Contest-rules-and-guidelines