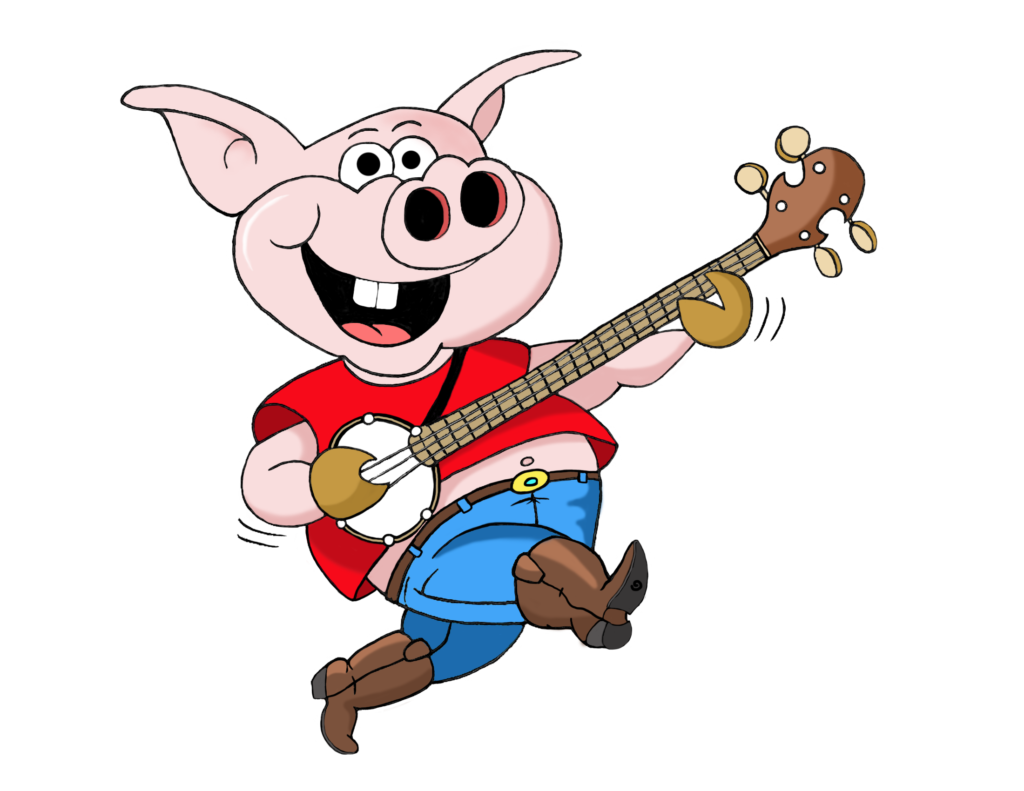 "The Pig Jig" Music Contest Saturday October 13th from 9:30 am – 2:30 am at the Big Tent in Partin Park.
Come and be a part of The Pig Jig traditional music contests, jams & workshops. The contest will include and acoustic banjo, fiddle, mandolin, guitar, vocal contest and buck dancing contest. The purpose of the contests is to help foster acoustic music culture and history. The Pig Jig is a family friendly event to bring together musicians and fans on Saturday for a day of neighborly competition, dancing, singing and family entertainment. Bring your instrument and learn a new song or new technique, make new friends, and play with master musicians.
Cash prizes! Each category: 1st place $200, 2nd place $100, 3rd place $50, 4th place $35, 5th place $20
Registration Fee :
$10 for 1st entry, $15 for 2 entries, $20 for 3 or more entries
Buck Dancing Contest: No fee
Don't be shy! We'll have a buck dancing contest every now and then so jump on up and show us what you've got! Buck dancing winners receive a t-shirt.
Sign Up Below! or sign up at the gate
These are the Rules & Regulations you agree to.
Pig Jig Contest-rules-and-guidelines